RechercheLivres (aka DieBuchSuche) - le moteur de recherche pour tous les livres.
Tous les livres de 9782819925866 - comparer chaque offre
Entrée de l'archive: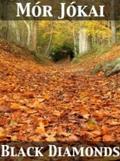 ISBN:
9782819925866 (?) ou 2819925863
, langue inconnue, Pub One Info, Nouveau
Livraison gratuite
Black Diamonds: pubOne.info thank you for your continued support and wish to present you this new edition. We are in the depths of an underground cavern. It is bad enough to be underground, but here we are all enveloped in black as well: the ceiling is black, so are the walls they are made of blocks of coal. The floor is one great black looking-glass. It is a sort of pond, polished as steel. Over this polished surface glistens the reflection of a solitary light, the light of a safety-lamp shining through a wire net. Englisch, Ebook
Données de 25-09-2016 19:34h
ISBN
(notations alternatives): 2-8199-2586-3, 978-2-8199-2586-6
9782819925866
Trouver tous les livres disponibles pour votre numéro d'ISBN 9782819925866 comparer les prix rapidement et facilement et commandez immédiatement.
Disponibles livres rares, de livres d'occasion et de livres de seconde main du titre "Black Diamonds" De Mor Jokai sont complètement répertoriés.
karin kaiser alicias traum klett lehrerkalender